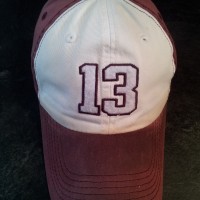 Superstitious rituals are a big part of sport. From youth, to adult, to professional, everywhere you turn, people seem to have some sort of superstition that they use to help them play their best. Does an athlete's favourite shirt actually make them win? Can putting on your left shoe first, and your right shoe second make you run faster than your competition?
Well no, but, believing that your superstitions give you an advantage can make you perform better. Belief in yourself, your skills, and your superstitions are powerful. Like pre-competition routines, superstitions provide comfort and familiarity that can spark your confidence. It's like magic.
When you compete in agility, do you have any superstitions that you follow? Are they too weird to share? If not, drop them in the comments.
Here's a great video from Arizona State University's school newspaper The State Press, looking at some of ASU's student athletes' superstitions.