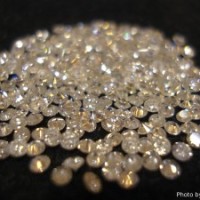 Or so I hear…
Well, the Pre-Competition Routines for Big Events program has been out for a couple of days now and already we're getting some very positive feedback. And we haven't even started with the webinars yet.
I wanted to share some comments from a couple of agility handlers who jumped on board the program Friday. The first comes from Carol Schiefer in California.
"Lately, I've felt like I haven't been much of a teammate for my dog. I've experienced a lot of "almost" perfect runs. I was stepping to the line wondering what would go wrong this time. Last night, I signed up for John's program. I read his E book, and worked on my pre-trial routine for today's trial. I was careful to follow my plan to the letter. I'm amazed to report that we got a double q. (It had been 5 months since our last.) Thanks, Susan, for sharing John's program with the agility community!"
The fun for Carol didn't stop there. The next day she posted again.
"I am loving this course. Can you say back to back double q's? Trace and I got another one today!"
That's fantastic. There's nothing better than getting rewarded for all the hard work you've put into your training.
The second comment was an email from Evelyn Constantinidis from Switzerland, she wrote:
Hi John

You must be MAGIC – I downloaded the e-book and the video yesterday, just had a few mintues to look at some things today and then had to leave for a trial …

On the way there I was thinking about my pre-competition routines … thinking back and brought back that wonderful clean run I had at Nationals in July… ever since then I was waiting for another clean run in that one particular run (the one that counts for whether you can try out for the world team for next year).. sure I had great runs but never in the run that really counts! Well, today it happened I had a clean run with my wonderful Only, still far from a perfect run – but I sure managed to keep cool today and focus on the essential. I will watch the video tonight and do it again tomorrow — sure felt awesome today !!

Thanks and best regards from Switzerland
Evelyn
I just loved hearing this! Now, there are no guarantees that everyone will get these results this fast; however, with a little bit of work, this program can and will help you boost your mental game and get those great performance more often and with more enjoyment!
Now some important updates. First the webinars. We have some tentative dates set.
Webinar #1 November 25, 2010

Visualization in Agility – Developing your Imagery Skills

Webinar #2 December 08, 2010

Knowing what to include in your Pre-competition Routine

Webinar #3 December 15, 2010

Power Phrases, Triggers, and Performance Cues
I'm really pumped about this. The webinars will give me an opportunity to provide more detailed information about some of the subtleties in optimizing your pre-competition routines. And, with your feedback and questions, I'll be able to address some of the groups common sticking points and help you get that killer routine that will set you up for consistent high level performances.
We'll also get an inside look into one of Agility's winningest handler's pre-competition routines. Susan Garrett won't be holding anything back (like she ever does) when she explains the ins and outs of her routine and how it has let her perform at an elite level more consistently, without forsaking the fun of the sport. You'll also get to see how some small changes can make big differences when it's time to play.
More Good News
I've got some more good news too. Since I have invited Susan to join me with the launch of the Pre-Competition Routine for Big Events program, she's been really wanting to make this something special.
A program with a lot of value.
And if you've spoken to Susan, you know that she's all about value. And she's delivering.
We are now adding to the program… Susan's own eBook, Without Pressure, We Get No Diamonds.
In her eBook, Susan walks you through a series of scenarios to get you focused on how the pressure you place on yourself can impact your performance. Susan also delves into how overcoming fear of failure allows you to elevate your game and get more enjoyment out of playing agility to the fullest. You can find out more about "Without Pressure, We Get No Diamonds" at Susan's blog.
So if you've been thinking of joining us in this program, I can't think of a better Monday morning surprise! When you click on the link to learn more about the program, Susan's eBook is now part of the bundle. For those of you that jumped on board early – don't worry – you're in on the deal too. I will be sending an email out to you all this morning with a link to download Susan's eBook.
Happy Monday! Sharpen those pencils and get to work… and keep those great updates on your successes coming my way. I love to hear all about them!