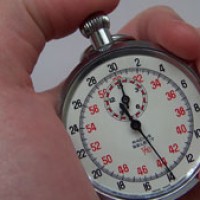 Well it's been an eventful week here at Cognitive Edge. Our Pre-competition Routines for Big Events program was announced last Friday and today is your last chance to jump on board. Actually, there's less than 12 hours until registration closes :(.
My enthusiasm for the program has been growing all week, especially when I read all the great comments people are posting on my blog and Susan's blog – http://susangarrettdogagility.com/2010/11/this-is-a-real-gem/.
Even more exciting is being able to reach out and share my knowledge with more people than I have ever been able to before. I'm so excited to be a part of this experience and I hope you are too.
Sure there are other sport psychology products out there, but none of them are like the Pre-Competition Routine for Big Events program. There is so much value in this I think you'll be hard pressed to find anything even close. Not to mention that this program is geared towards the dog sport community.
I've spent nearly a decade in the dog agility and flyball world. I've been to obedience competitions. I've worked with world team members. I understand the pressures that dog handlers have to perform under. I know the subtleties of canine sports and the importance of your relationship with your dog. Where else are you going to find that?
Here is one last reminder of what Susan and I have in store for you when you join the both of us on this program.
Pre-competition Routines for Big Events Video
Pre-competition Routines for Big Events companion eBook
NEW BONUS – Pre-Competition Routines for Big Events Audio Podcast
Susan Garrett's Without Pressure, We Get No Diamonds eBook
NEW BONUS – Ideal Performance State Worksheet
John Cullen & Susan Garrett Webinar Series

Visualization for Agility – Developing your Skills
Knowing what to include in your Pre-competition Routine
Power Phrases, Triggers, and Performance Cues

*over 3 hours of information and interaction to get your routine working for you
I am humbled by the response we have gotten to this program. I am keen to make sure this is the experience of a lifetime and I look forward to all of you joining Susan and me. Just so there are no misunderstandings, we close tonight at midnight and that is midnight eastern time (Toronto, New York).
Just thought I would give you one last heads up!.