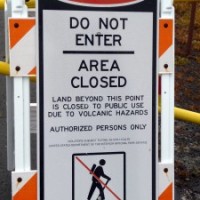 This is just a quick post to keep everyone in the loop with what's happening with the Pre-Competition Routines for Big Events program.
First off, I'd like to thank everyone who was able to participate in our first webinar on "Visualization for Agility" that took place last Saturday. I had a blast and I hope everyone else enjoyed it too. There were lots of great questions, and as usual, Susan was great at providing that special insight into how agility handlers of any skill level can put to use their visualization skills. I'm really looking forward to next week's webinar on knowing what to include in your pre-competition routine.
Since this was our first time using the live streaming set up with our webinars, I would love to get some feedback from those who participated. Any information you can provide us about the ease of use, clarity, and effectiveness of the presentation would be a great help and let us improve on it for the next session. Just leave your comments below.
Second, I am aware that a number of our PCRBE members did not receive their welcome email with their login details. I have been following up with my hosting provider to try and straighten out the issues. As it turns out, the dedicated address that they provided me with (which they said was very important) came with some extra baggage. Specifically, the previous owners of it managed to get it blacklisted by some internet service providers such as AOL, Comcast, and Sympatico. Needless to say it's been a challenge to get these companies to de-list me and the process is still ongoing.
So what I've done is moved the email list for program members to a different and more reliable email service provider. If you're a member, you should see very shortly, if not already, an email asking you to confirm your subscription to the PCRBE member's list. Click the link and you will be added and shouldn't miss out on any future news about the program.
I know that this issue has had an impact on a significant number of members and I want to address this as quickly as possible. If you still have not received your member's area login, first check in your spam folder. If it's not there, send an email to members@cognitive-edge.ca. It's a special email address I have setup to help sort out who needs to get updated login information.
As a thank you for your patience, I will be uploading a Visualization Skills Evaluation worksheet for member's to download. With this worksheet, you will be able to determine your strengths and weaknesses when it comes to your imagery skills, which will allow you to more effectively plan your visualization training. The download will be available on Thursday and can be accessed through a link on the main PCRBE member's page.
Finally, I would like to let member's know that I have posted the recorded version of the webinar to the member's area for you to view. When you login with your membership username and password, you will see a red "Watch the Webinar" button on the right. Click on it and you will be brought to the video.
I've been asked about this a lot so I want to make sure I'm clear. This video is not for download, but for viewing online only (i.e., streaming). It will not be available indefinitely, but it will be up and available into 2011.
If you have any more question or comments you can reach me through the Cognitive Edge contact page here.
Thanks for your patience.
Sincerely;
John